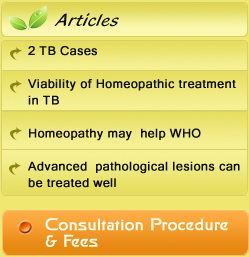 Fee and Payment Options
Initial Registration charges: For case-study purpose only and non-refundable.
* For Indian patients - INRs.1500.00 (for case-study purpose)
* For residents of Other countries - INRs.3000.00
Monthly treatment charges (when you do not need any personal involvement of Dr KK Goyal in your any conversation) depend upon our concern and involvement in the treatment; this way treatment cost depends on the services provided by Dr Nupur Goyal or the need of the patient. So, we may ask Rs.10 thousand for first few months after that Rs.6,000 per month will be the routine charges. We may ask even higher payments in case of more serious cases or in Acute conditions.
Mode of Payments:
You can pay by cash, DD or can transfer money directly - in our accounts.
You can pay through MoneyGram (economical), Western Union and PayPal but let us know first (Please call or email to find out the name of the person in whose favor the Western Union money could be sent). After making the payment just email us the sender's detail
Details of Accounts:
Name of A/C holder: Dr Nupur Goyal
Bank's name & Branch:
State Bank of India, Bodla branch, Agra
Saving A/C # 30686690329
IFSC code: SBIN 0011637

You can send DD to the following address also:

Dr Nupur Goyal (check out low consultation fee)
Shop no. 42, First floor
Amrapali Crystal homes Shopping Centre
Near Aditya Celebrty homes

Opp. Brijwasi Sweets
Sector 76, Noida 201301,
Mob: +91 9560065250
Consultation procedure